Roll On Roll Off Shipping of Cars
Shipping cars by roll on roll off vessels is simply the safest and most cost effective method there is to move vehicles from port to port anywhere in the world. All cars we ship via RoRo are stowed below deck so they are not subjected to sea weather.
The RoRo ships we use are designed to handle cars efficiently with loading ramps so they can be driven on and off with ease. On board the vessel they are securely lashed onto the ships deck.
While cars can be containerised the additional costs to load and unload them, plus the extra time and risk of damage is not worthwhile in our professional opinion.
RoRo shipping of cars is the best way to go.
Preparing cars for RoRo Shipping
Operational working height must be considered at the time of booking. If a unit can be lowered at the time of securing but must be raised during manoeuvring or has doors which open in an upwards direction (e.g. gull-wing style), then the upper height must be the declared height at the time of booking. Failure to declare such heights may result in cargo being short shipped.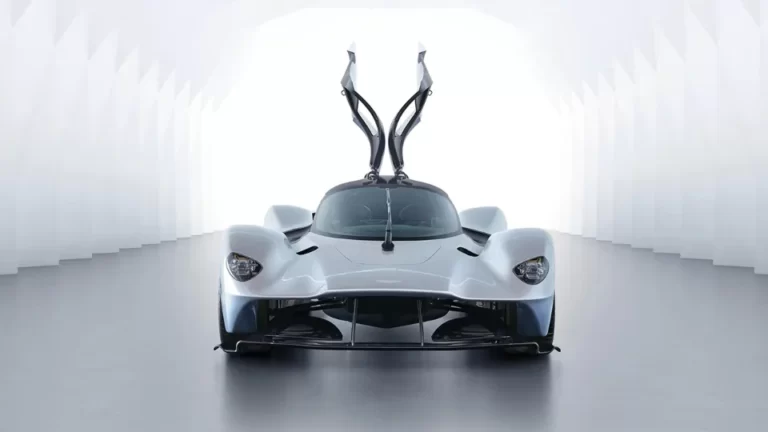 Sports or racing cars with low ground clearance need special consideration at the time of quoting and booking as the vehicle needs to safely navigate ships ramps and incline which can cause damage with bottoming out. Manufacturer specifications for maximum angle of approach at ramps are required. Alternatively, ground clearance and overhang distances from axles will be required at the cargo enquiry stage along with diagrams. 
Vehicles must be presented for shipment in good running and self-starting order with fully functioning steering and braking systems including parking brakes. 
All tyres should be inflated to the manufacturer's recommended operating pressure. Any cargo with flat or cut tyres will be refused by the carriers.
Vehicles should have sufficient fuel load to allow for loading and discharge operations, and potential standby idling time. We suggest that a fuel load be at least 10% but no more than 25% for this purpose.
Any fuel and oil leaks must be fixed before delivery of the cargo for shipment. Carriers can reject vehicles with leaks on safety and environmental grounds. If leaks occur during transit, carriers can charge cleaning fees for the vessel and terminal.
On the day of vessel loading, mechanical assistance cannot be guaranteed if your vehicle will not start. Most carriers are able to provide some basic jump start assistance but this cannot be relied upon. 
If the vehicle is complicated to operate and/or has electrical isolation switches, the shipper must provide detailed operating instructions inside the cabin and to the Depth RoRo operations team before delivery to the port. The operating instructions should also include a 24 hour phone number for technical support if required.
Cargo missing fuel and oil caps can be rejected by carriers.
All items in or on the cargo should be properly secured so they cannot move and potentially cause damage during transportation.
Alarm systems and/or engine immobilisers should be disconnected to facilitate self propelled loading and discharge.
Non-operating vehicles can sometimes be shipped on MAFI Trailers. However, freight will be calculated at the static cargo rate.
No personal effects or inner cargo are allowed in any vehicle by most carriers. Only items defined as standard equipment of the vehicle such as a toolbox, spare tyre, manuals are generally allowed. Depth RoRo can approach carriers at the time of booking with a special request however, detailed packing lists and proper declaration to Customs and notations on the bill of lading will be required if the carrier accepts this.
LPG (Liquid Petroleum Gas) vehicles are acceptable as self-drive RoRo cargo provided that the fuel tank cylinder is attached as a permanent fixture of the vehicle.
CNG (Compressed Natural Gas) vehicles are acceptable as self-drive RoRo cargo providing the below criteria are met: 
▪ Vehicles are equipped with safety relief valve on fuel tanks or fuel system. 
▪ Appropriate towing hook is available. 
▪ Please be advised that CNG vehicles will be stowed on any gastight deck, provided these are stowed in a block-stow (subject to number of units).
Electric vehicles are acceptable as self-drive RoRo cargo. Electric vehicles can be powered by lithium-ion batteries, nickel-hydrogen batteries, or by a plug-in electric hybrid engine. No electric supply cables are available on board ships and diesel electric generators are not permitted to run on board the vessel.
Due to an increase in RoRo vessel fires involving electric vehicles, carriers have introduced various guidelines surrounding acceptance of carriage and a few will no longer transport electric vehicles.
Hydrogen fuel cell powered vehicles may be accepted as RoRo cargo but Depth RoRo must be consulted at the time of quoting and booking as there are special stowage considerations. If accepted by carriers, each vehicle should have a label in a prominent location inside the vehicle, clearly indicating that the vehicle is a Hydrogen Fuel Cell Vehicle.
Some countries have stringent Quarantine Regulations so vehicles must be delivered for shipment in a very clean condition. These regulations can include re-export of your cargo at your expense. Brown Marmorated Stink Bug is another significant quarantine risk that must be dealt with prior to shipment of RoRo cargo during the season. Depth RoRo can assist with pre-shipment cleanliness inspections (if required), washing and fumigation of cargo in most main ports, however extra charges for these services will apply.
Freight is calculated on the overall dimensions of the cargo. To keep your freight costs to a minimum, it is important to reduce the dimensions where possible. As long as it doesn't impact the safe and reliable operation of the cargo, parts or accessories such as radio aerials, beacon lights, exhaust stacks, or any other protrusions should be removed, cylinders retracted, and mirrors turned in. This is a non exhaustive list and are examples of what you need to consider when presenting your cargo for shipment.
We strongly recommend that you take out marine insurance on your cargo in the event of any mishap during transportation. We can quote you on this aspect on request if you can provide us with the value of the cargo. It is important to note that most underwriters require a condition report prior to shipping in the unfortunate event of a claim.
If these cargo preparation guidelines are not followed then short shipment and extra expenses can be incurred to your account.